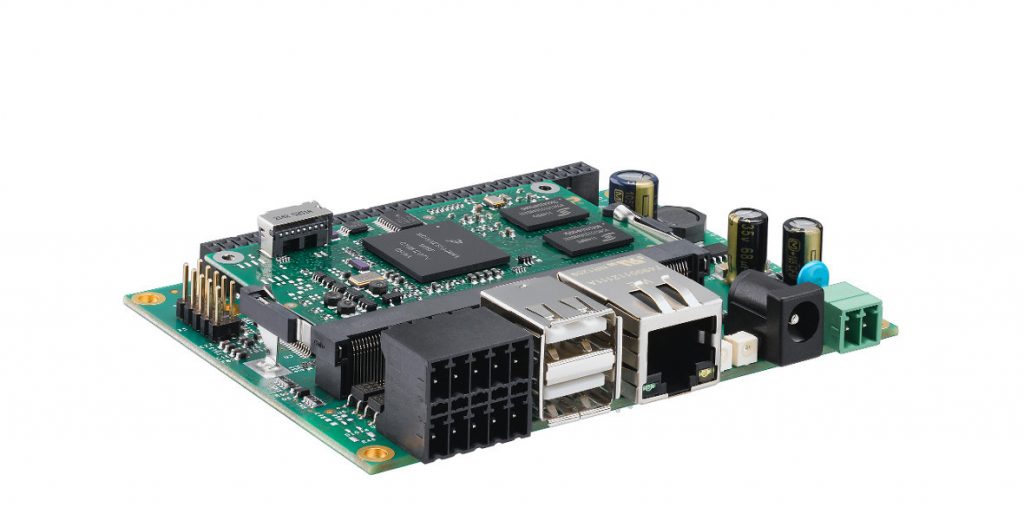 بهترین حالت اینه توان مصرفی مادربرد و cpu کم باشه و با بهینه کردن لینوکس و Mpd به یه حجم خیلی کم سیستم عامل برسیم. توزیع های لینوکس به ترتیب اهمیت برای من :
Voyage MPD (http://cheap-silent-usb-linux-music-server.blogspot.com/)
AudioPhile Linux
VortexBox
Daphil
Lubuntu
Linux Mint
انتخاب های زیر فعلا مناسب بنظر میاد:
برای توان های خیلی کم :
BeagleBone Black (ARM CPU)
PC Engines ALIX 2d2 (x86 CPU)
DHCOM pico ITX Base Board (ARM CPU)
Odroid-C1
Bela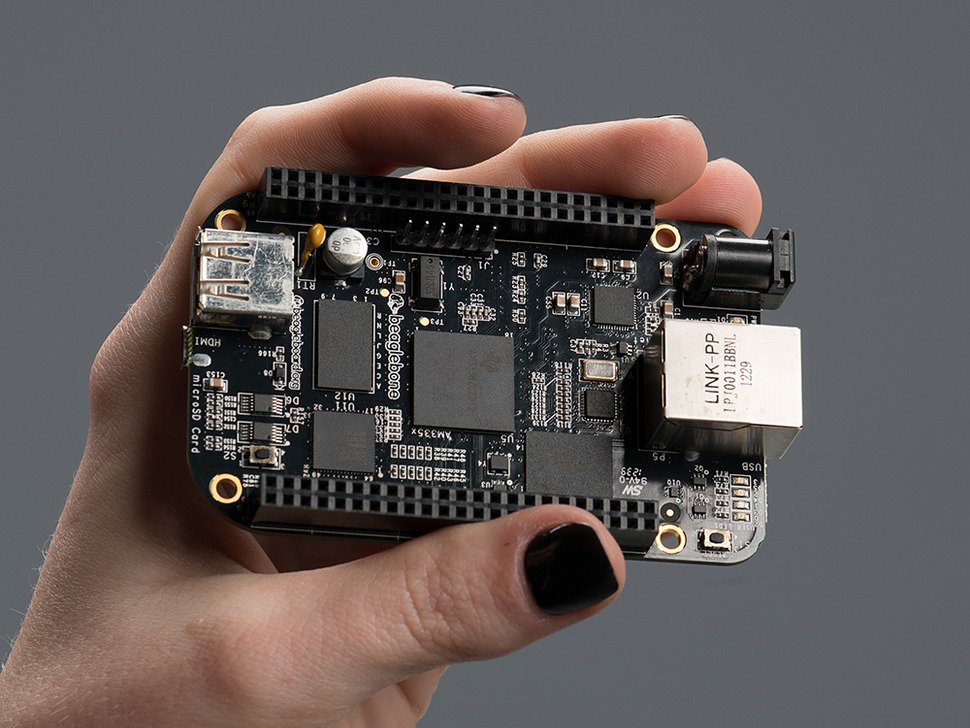 برای توان های کمتر از متوسط (زیر 15 وات) مادر برد Supermicro هست که Supermicro X11SAA رو انتخاب نکردیم با اینکه N4200 بهش میخوره اما بخاطر نبود IPMI2.0 من رفتم سراغ X11SBA-F :
https://www.supermicro.com/products/motherboard/X11/X11SBA-F.cfm
اول به نماینده سوپر میکرو در ایران زنگ بزنید (آقای نجفی 88962050 شرکت آساپردازش) و اگر نداشتند میشه از اینجا بخرید :                                           http://www.serverdirect.nl/
سی پی یو اینتل پنتیوم N4200 کوادکور 6 واتی هم انتخاب نکردم چون حتما باید مادربرد سوپرمیکرو باشه رفتیم سراغ Intel N3700 که اونم 6 وات هست کواد کور اما 30% سرعتش از 4200 کمتره:
Silvermont based Pentiums Braswell (14 nm) Socket FC-BGA 1170
Intel Pentium Processor N3700
http://ark.intel.com/products/87261/Intel-Pentium-Processor-N3700-2M-Cache-up-to-2_40-GHz
The Intel Pentium N4200 is a quad-core SoC primarily for inexpensive notebooks and was announced mid 2016. It runs at 1.1-2.5 GHz (Burst) and is based on the Apollo Lake platform. Similar to the Braswell predecessor, the chip is manufactured in a 14 nm process (P1273) with FinFETs.
کیس :
Streacom F7C Alpha/Evo Chassis
رم DDR4 با ظرفیت 8Gig
هارد اینترنال برای سیستم عامل SSD با برق جدا و فیلتر SOtM SATA power filter
کارت PCIe to USB شرکت SOtM tX-PCIexp card با برق جدا از PSU خطی External
و برق خطی :
HDPLEX 100W Linear Power Supply
HDPlex 250W Internal DC-ATX
بدون هیچ دیوایس اضافی مثل DVD Rom و …
کلا زیر 15 وات میشه.
لینوکس هم بسیار اوپتیمایز و کوچیک شده با کرنل RT و خروجی صدای ALSA و نرم افزار پخش صدای بیت پرفکت MPD که هیچ دیوایسی مانند موس و کیبرد و مونیتور لازم نیست باشه و با یه گوشی موبایل کامل میشه MPD رو کنترل کرد.
مادر برد
Intel Pentium Processor N3700,
Single socket FCBGA 1170, 6W
System-on-Chip
Up to 8GB 1600MHz DDR3 Non-ECC SO-DIMM in 2 sockets
1x PCI-E 2.0 x1 (in x8),
1x Mini-PCIe (mSATA support)
Dual GbE LAN with Intel® i210-AT
1x HDMI, 1x DP, Intel HD Graphics,
VGA port for BMC
2x USB 3.0 ports (2 rear), 7x USB 2.0 (2 rear, 4 via headers, 1 Type A)
I/O: 1x SATA DOM, 2x COM, TPM 1.2 header, ALC 888S HD Audio
IPMI 2.0 with dedicated Port and KVM
Supports 12V DC power input
کیس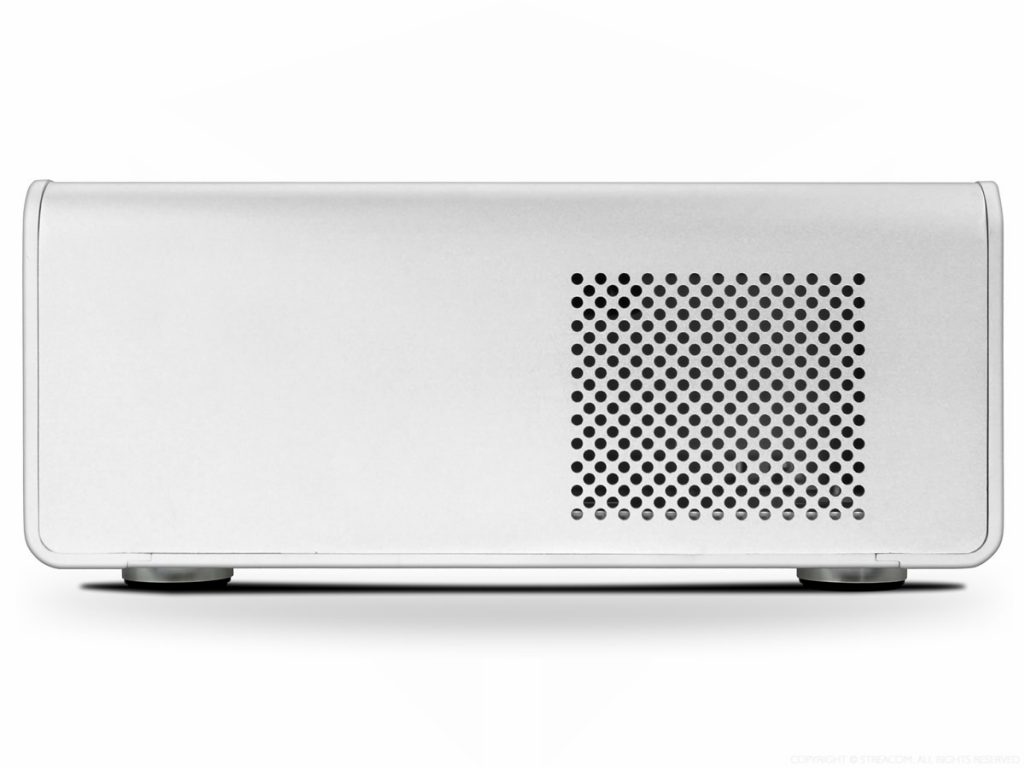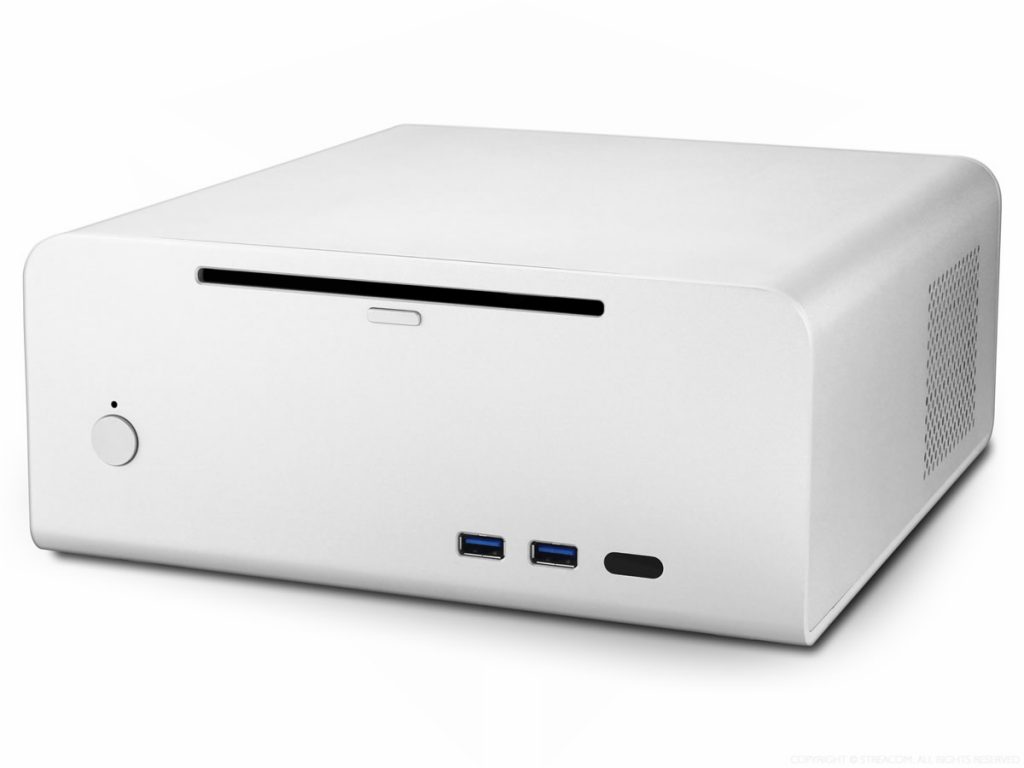 برای توان های بیشتر میشه از اینتل Intel Xeon E3-1240 v5 که 80 وات هست و یا Intel Xeon E3-1240L v5 که 25 وات هست استفاده کرد با مادر برد Supermicro X11SSH-F که بهترین انتخابه با کیس FC9 شرکت Streacom .
http://www.audiohobby.com/raspberry-pi-for-audiophiles/
http://www.24bit96.com/usb-computer-audio-system/usb-audio-with-lowlatency-realtime-kernel-with-debian-and-mpd.html
https://www.techonia.com/960/install-linuxmint-macbook
http://www.head-fi.org/t/561961/bit-perfect-audio-from-linux#post_7596268
http://www.audiomisc.co.uk/Linux/ALSA/NoMoreSilence.html
http://www.alsa-project.org/alsa-doc/alsa-lib/pcm.html#alsa_transfers
http://www.head-fi.org/t/561961/bit-perfect-audio-from-linux#post_7596563
https://www.ap-linux.com/about/http://murga-linux.com/puppy/viewtopic.php?t=81984
http://www.audioasylum.com/cgi/vt.mpl?f=pcaudio&m=82175
http://www.computeraudiophile.com/f11-software/new-mpd-feature-%3D-cleaner-signal-3552/
https://www.raspberrypi.org/forums/viewtopic.php?t=12137
http://www.makeuseof.com/tag/install-linux-macbook-pro/
http://www.rodsbooks.com/ubuntu-efi/index.html
https://opensource.com/life/16/1/hacking-your-linux-computer-better-listening-experience
https://en.wikipedia.org/wiki/Comparison_of_single-board_computers
https://sites.google.com/site/computeraudioorg/linux-for-audio/setting-up-alsa
http://wiki.linuxaudio.org/wiki/system_configuration
https://www.alsa-project.org/main/index.php/Low_latency_howto
Read More