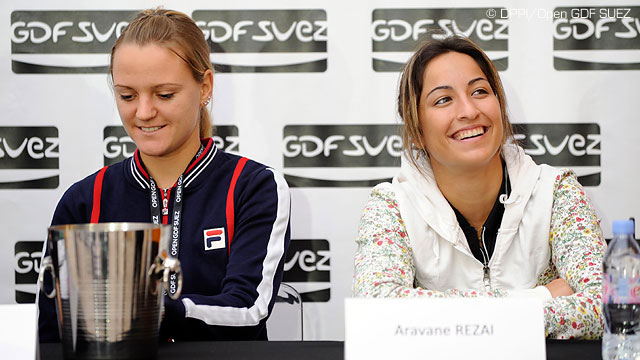 مادربزرگ این دختره (ارغوان رضایی) تو آپارتمان ما میشینه، اون دفعه که اومدند ایران تو حیاط با پدرش تمرین میکرد، پدرش آدم جالبیه ، خواستم بگم خوشحالم از اینکه تو مادرید قهرمان شد و Venus Williams رو برد.
این اولین بار هست که تو وبلاگم خبری بی ربط به های فای مینویسم.
اینم گزارش بی بی سی :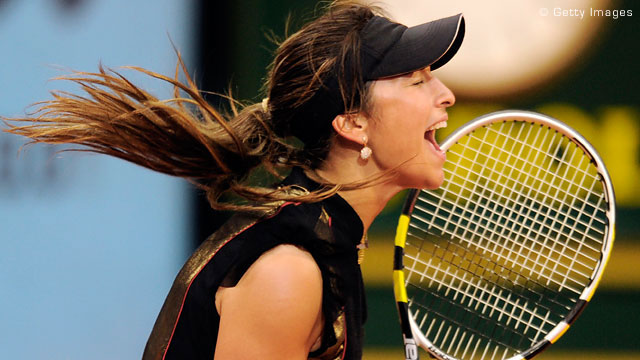 Aravane Rezai shocks Venus Williams at Madrid Open
Aravane Rezai of France, the world number 24, stunned Venus Williams 6-2 7-5 to capture the Madrid Open title.
Rezai broke her American opponent twice to take the first set with ease and fought back from 5-2 down in the second to win in one hour, 42 minutes.
It was the unseeded 23-year-old's third career title after triumphs in Strasbourg and Bali last year.
Despite the defeat, Williams, who turns 30 next month, will return to number two in the world rankings on Monday.
"I just cannot believe this," said Rezai. "She played very well and I've always respected her as a player and a champion. I just tried my best today and it worked well for me."
Rezai blasted winners from all corners of the court and won 100% of points on her first serve as she took the opening set in less than half an hour.
Williams rallied in the second and stormed into a 5-2 lead but Rezai refused to be subdued.
She saved five set points before squaring the match at 5-5 and pushed on to take the title on her first match point.
A shocked Williams, winner of nine clay titles, uttered just one sentence at the presentation ceremony.
"She played well, congratulations," said the five-time Wimbledon champion.