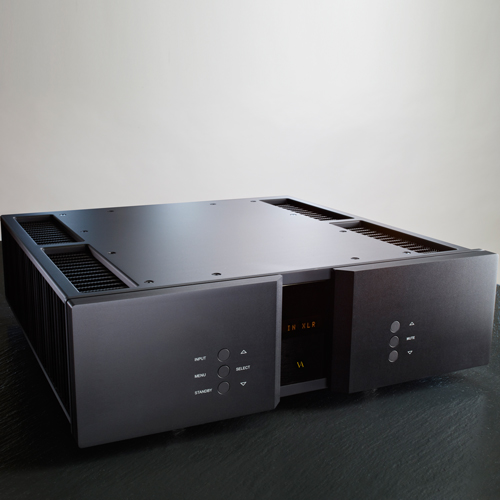 ویتوس جدیدا یک آمپلی فایر Class A/B زده که پایین ترین مدل اش بحساب میاد و قیمتش هم کمترین قیمتی است که تو کامپوننت هاش ارائه میده.
این آمپلی فایر Class A/B برخلاف Specification اش که نوشته 200 وات میتونه براحتی 300 وات به 8 اهم بده و 550 وات به 4 اهم و براحتی به 2 اهم هم جریان میده.
این آمپلی فایر میتونه گزینه خیلی خوبی برای کسانی مثل من که بلندگوی با امپدانس کم دارند و نمیخواهند زیاد هزینه کنند و البته صدای خوبی هم بشنوند باشه.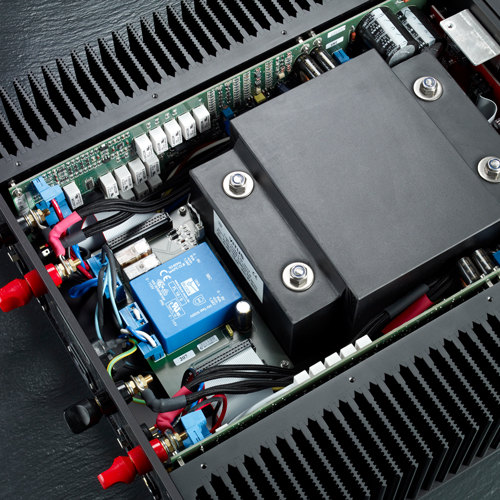 The Reference Series, was the first series everintroduced by Vitus Audio, back in 2003. The initial two products were the very well reviewed and awarded battery power supplied:
RP-100 Phonostage & RL-100 Linestage
A review and award made by Roy Gregory at HiFi+ can be downloaded from our web site.
Even though the Reference Series represent our entry level products, they incorporate many specialist/custom parts. This has proven an expensive but necessary must in order to keep our highly regarded musical performance – an area in which we refuse to compromise. While the battery power supply is history, the overall goal of the Reference Series remains unchanged – setting a new standard for sound quality at the price point. A bold, but for us – a true statement.
Once you have heard the performance of this amplifier, we are convinced you will agree. The RI-100 is the first new product in the Reference Series. It is a fully integrated amplifier, which includes an optional phonostage and dac. In it's full configuration, the RI-100 will act as a standalone control center, which takes both analog and digital sources of any kind. It also incorporates a full bypass function for use with external surround processors.
Although the RI-100 does not have our usual class A mode, it's class AB setting is adjusted for maintaining the same musical performance as our class A amplifiers.