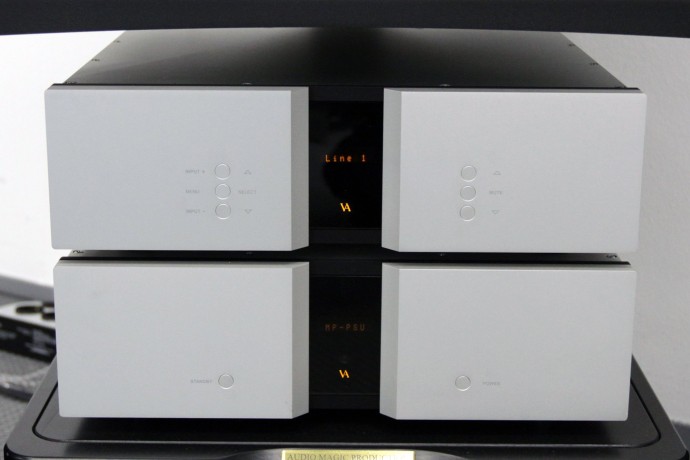 Also new from Vitus is the top-of-the-line MP-L201 two-chassis preamp. This unit weighs over 100 pounds and can be bought with an optional subwoofer crossover. It is fully balanced from input to output and is wired with Vitus's own Andromeda cabling. The price is € 46.000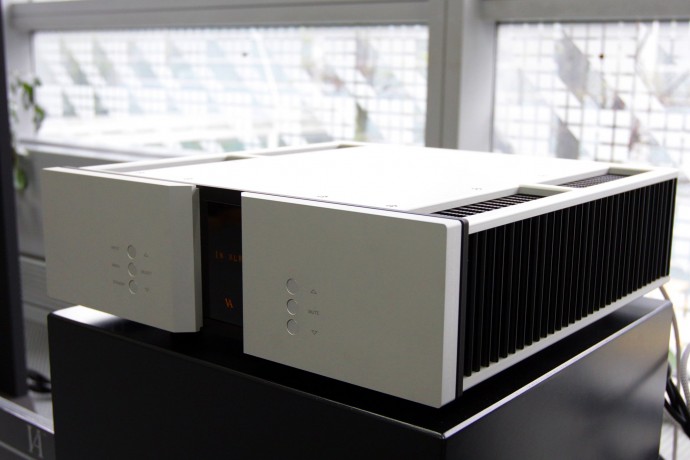 New from Denmark's Vitus Audio is the SIA-025 integrated amplifier (€ 18.500). This unit is said to output 25Wpc in class A or 100Wpc in class AB. It has two unbalanced inputs as well as three balanced inputs and can be bought in a variety of colors including silver, red, white, and dark gray.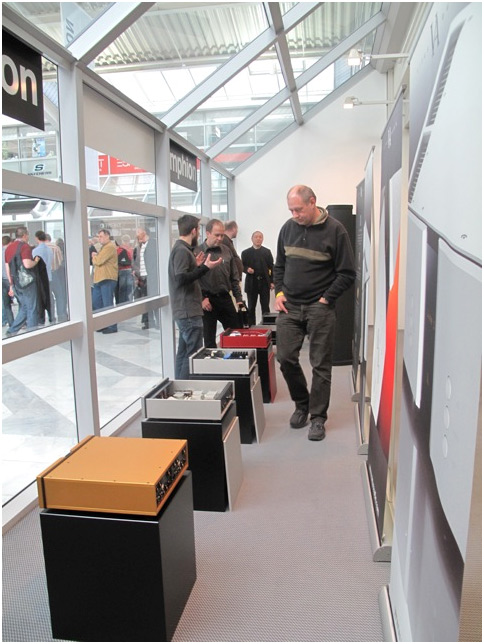 تو این اتاق یک نوازنده بشکل زنده اجرا داره و صدای اون از طریق ویتوس و بلندگوی دانمارکی AMPLI پخش میشه، فکر کنم چنین مقایسه ای جالب باشه برای شنونده ها.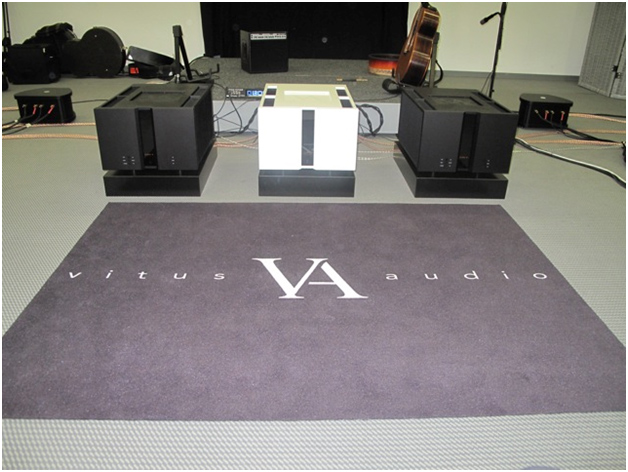 لینک های زیر عکس های نمایشگاه امسال در آلمان هست:
http://s632.photobucket.com/albums/uu43/ghtoz/HighEnd_Munich_2010/?albumview=slideshow
http://www.my-hiend.com/vbb/showthread.php?p=78437
http://picasaweb.google.com/118223304588653203263/Mun_2010#
آقای ویتوس تو نمایشگاه امسال آلمان حضور داشتند، مثل اینکه آقای رحمانی هم اونجا بودند و ایشون رو دیدند، ویتوس تو سیستم های زیر Setup شده بود :
Main room was D111 – the old B&W room and the biggest room.
Had 3 systems running there:
Together with َAmphion speakers:
Krypton3
Vitus SS010 Integrated Amplifier
Vitus SCD010 CD Player
Other smaller Amphion speaker
Vitus SS050 Integrated Amplifier
Vitus SCD010 CD Player
BIG system with new danish speaker
Vitus SCD010 CD Player
MP-L201 with active sub crossover (Vitus New Product for Marten Supreme bass tower)

Vitus SS101 for bass
Vitus SM101 for high frquency
Using bertram audio cables
German Physiks/Vitus Audio room (E111)
GP PQS100+ and borderland speakers
Vitus SIA-025 integrated amplifier (new Vitus Product)
Vitus SCD010 CD Player
Andromeda cables
SW Speakers/Vitus Audio / Purist Audio room (Hall 3 stand F15)
Vitus SCD010 CD Player
Vitus SS101 Integrated Amplifier
Purist AC conditioner and cables
SW "magic flute" speaker